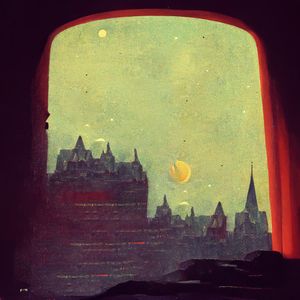 Tu-Ner T-1 Contact Information
From the kitchen of the original King Crimson R&D fraKctal units & Stick Men comes Tu-Ner featuring touch guitarist Markus Reuter, alongside the powerhouse rhythm section of Pat Mastelotto on drums and Trey Gunn on Warr guitar. 
Defying logistics to grab four days together, the immersive session included repertoire rehearsal; as well as recording semi-prepared pieces and several full improvisations. 
These two hours of recordings are the outcome of their debut double disc album T-1 Contact Information coming August 14th.
Don't miss Tu-Ner on tour in 2023 
TREY GUNN - Warr guitar 
PAT MASTELOTTO - drums, electronics 
MARKUS REUTER - touch guitar 

August 14 - Piermont, NY (The Turning Point) 
August 15 - Allentown, PA (Rodale Room, Allentown Symphony Hall) 
August 17 - Hudson Falls, NY (Strand Theater) 
August 19 - Rochester, NY (Loving Cup) 
August 20 - Buffalo, NY (Mohawk Place) 
August 22 - Cleveland, OH (Beachland Ballroom) 
August 23 - Detroit, MI (Joy Manor Westland) 
August 24 - Milwaukee, WI (Shank Hall) 
August 25 - Indianapolis, IN (Irving Theater) 
August 26 - Chicago, IL (Reggies Rock Club) 
August 27 - Benton Harbor, M (The Livery) 
August 29 - Columbus, OH (Woodlands Tavern) 
August 30 - Cincinnati, OH (The Ludlow Garage) 
August 31 - Asheville, NC (The Grey Eagle) 
September 1 - Charlotte, NC (The Milestone) 
September 2 - Chapel Hill, NC (Storybook Farm) 
November 29 - Brno, Czech Republic (The Crimson Marathon at SONO Music Club) 
November 30 - Prague, Czech Republic (The Crimson Marathon at Archa Theatre) 
To be continued in 2024!