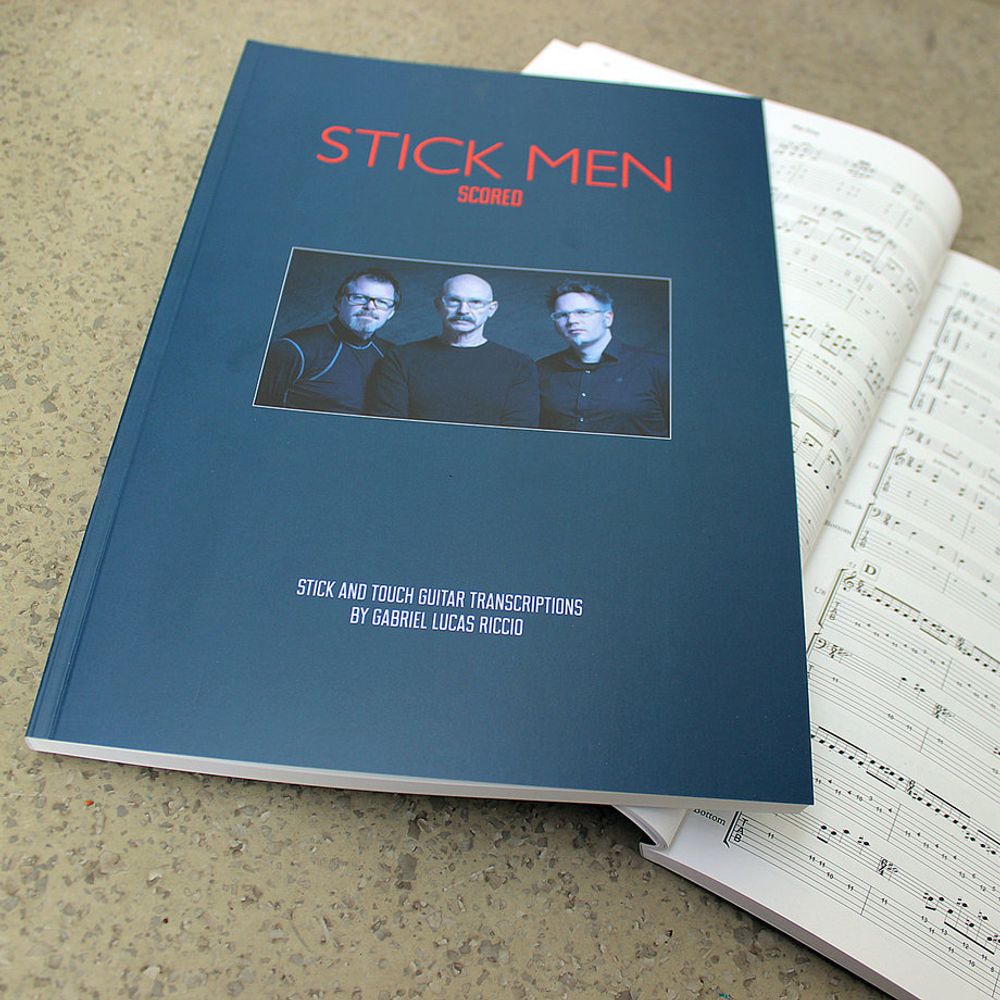 Stick Men
SCORED
Stick and Touch Guitar Transcriptions
by Gabriel Lucas Riccio
148 pages, shrink-wrapped
Tony Levin's inimitable groove and distinctive tone 
Markus Reuter's soundscapes and theory-informed composition 
Pat Mastelotto's electronics and hard-hitting drums 
All of the above elements combine in Stick Men to create music that's more than the sum of its parts, taking the innovations of King Crimson a step further. Few other trios can produce instrumental music with more than five simultaneous time signatures using unusual scales, and fewer still can imbue such complex music with emotion. 
The Chapman Stick and U8 Touch Guitar parts for their records Absalom, OPEN, and DEEP have been collected in this volume, carefully and thoroughly transcribed by Gabriel Riccio, who previously expanded the tapping sheet music repertoire by transcribing Trey Gunn's touch guitar music in Trey Gunn Scores. 
Stick Men Scored features detailed notation and full tablature for 17 songs. Whether you're seeking to learn how to play this music on a tapping instrument, translate it to a different instrument, or simply learn how it works compositionally, this book will provide all of the tools you need.