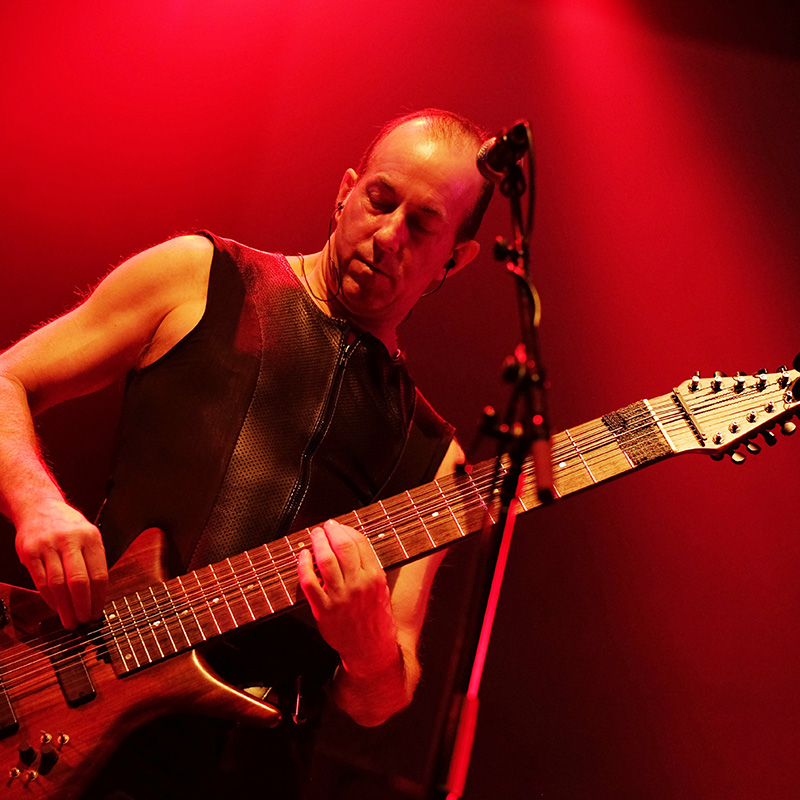 This retrospective, two-disc set includes over 2 hours of music drawn from Gunn's catalog. Known for his work with King Crimson and as a pioneer of the touch guitar, Gunn has produced 8 solo recordings. For this dynamic mix of material, Gunn, a much sought after collaborator, has pulled in tracks from numerous artists he has worked with over the years. Music from Russia, Mexico, Italy and Finland is melded with his solo works in this fascinating collection.

with tracks from:
Alonso Arreola - Mexico
Inna Zhelennaya - Russia
N.Y.X - Italy
Sergey Klevensky - Russia
KTU - Finland, Texas
Matt Chamberlain - USA
Quodia - USA
The Farlanders - Russia
TU - USA
Matte Henderson - USA
Saro Cosentino - Italy
and, of course, Trey.