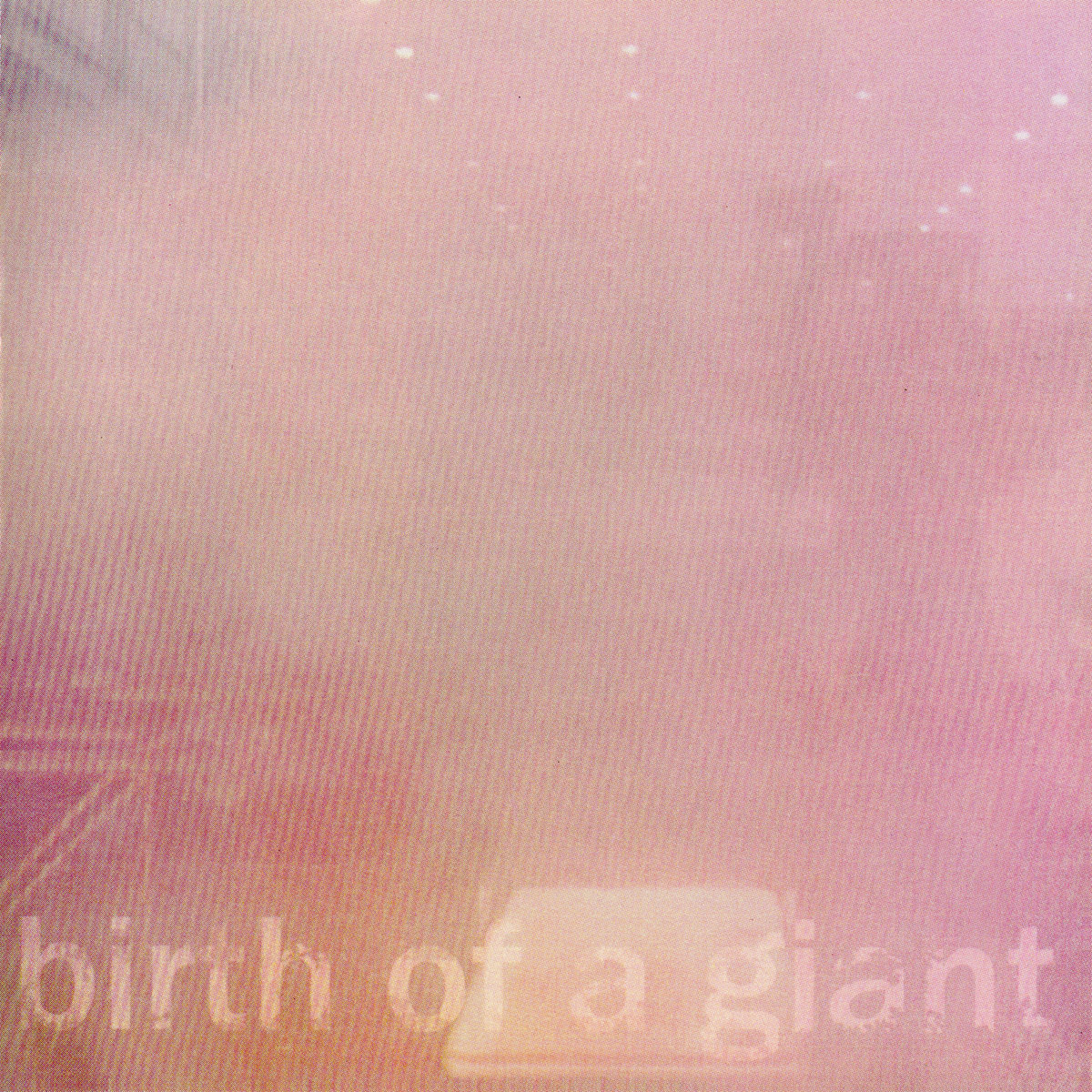 In describing 'Birth of a Giant,' Bill Rieflin offers: "On one hand, it's an experimental record - to the degree that when I began working on it, I had no idea how it would turn out. Of course there were some relatively stable aspects. For instance: my musical sense, the gear I used (which really wasn't that stable), and a few conceptual guidelines for when my intuition was nowhere in sight. Eventually, a general flavor started to emerge which, I suppose, had something to do with more of a pop sensibility. At least in my mind it did. On the other hand, well, there are a lot of other hands...." 

Probably best known as the drummer for Ministry from 1986 - 1994, the past years have seen Rieflin playing with a variety of people in various capacities: Nine Inch Nails, King Crimson, REM, Ruby, KMFDM, Chris Cornell, Peter Murphy, Wendy & Lisa, Michael Gira, Nivek Ogre, among others. 

"Since I have a background in piano and guitar, as well as drumming, programming, etc., I really enjoy musical situations where I'm the wild card, set loose to contribute as I may. Because of the way I approach music, when the possibilities open up, so does my imagination. That was actually the nice thing about working with Ministry: the roles were very non-specific. If you had a good idea and could execute it, you won. Then again, there's always just banging away until something decent happens. 

"With BOAG, I did have a vague sense of what the record might sound like. But this was nothing I could describe in musical terms. It was more of a feeling rather than something I 'heard.' And trying to describe that feeling to myself was difficult enough, let alone trying to describe it to other musicians I was working with." 

Other musicians indeed. 

What a lineup: Robert Fripp, Trey Gunn, Chris Connelly, Steve Ball, Mark Walk. "These guys worked on the tracks at different times, with the exception of Robert and Trey. Robert was the first to contribute. When he arrived, the material was at a point where input other than my own was really needed. He definitely opened a few unexpected doors. There were a lot of takes to sift through, and as the music changed so did my ideas and expectations." 

So, what does 'Birth of a Giant' sound like? 

"Well, it's kind of a kitchen sink record. I sort of half jokingly say that if you can identify any one particular aspect in the music, You're sure to find its opposite. Certainly I have tendencies, and I do have likes and dislikes. I'll even work against them in the hope of finding something exciting or unique. But I don't have any allegiances to any stylistic point of view. I'm not interested in functioning in one exclusive musical world. I suppose I mean 'microcosm.' Having said all that, it is a cohesive-sounding record. It was definitely built under one roof. 

"But what does it sound like? Umm, it sounds pretty much like a record I'd make."
CREDITS
released September 1, 1999 

Engineer, Edited By – Scott Crane 

Bill Rieflin – Vocals, Synth, Drill Guitars, Bass, Disco Organ & Drums 
with Alexandria Quartet, Mark Walk, Robert Fripp, Steve Ball, Trey Gunn, Steve Ball 
Extra Vocals – Chris Connelly, Pamela Golden 

Layout, Executive Producer – Scott Wilson (13) 
Mastered By – Arnie Acosta 
Mixed By – Carmen Rizzo 
Producer – Bill Rieflin 

Recorded At – The Institution, Seattle, WA 
Recorded At – Soundhouse Recording 
Mixed At – Soundhouse Recording 
Mastered At – The Mastering Lab